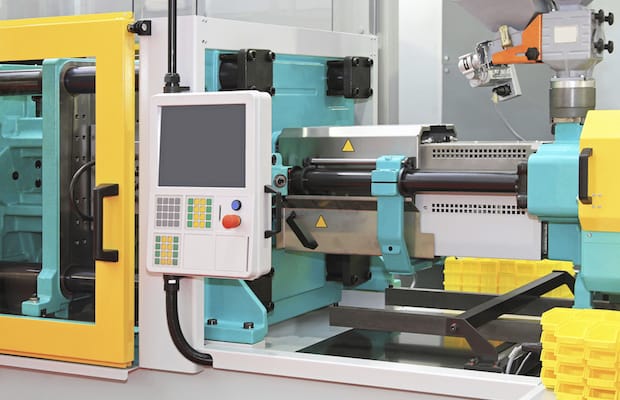 Evaluating a complex injection molder for the manufacture of critical-use medical device components isn't narrowly defined by ISO 13485 certifications or clean room capabilities. It extends to all aspects of the potential partnership, from an injection molder's plastics and engineering expertise to their readiness to work with and learn from you in order to achieve optimal outcomes.
This all helps ensure your products don't fail in use. Finding an injection-molding partner that delivers to these expectations in producing critical-use medical device components requires objective analysis in five key areas:
1. Clean room and other threshold ISO specs
A must-have for manufacturing anything in the medical realm, molders must be capable of working in Class 7 and Class 8 FDA-registered, contamination controlled environments when producing, assembling or packaging critical-use medical device components. Good Manufacturing Practices (GMP) and ISO-13485 standards dictate process, and molders may carry additional compliance certifications to ensure top-level results. Kaysun, for example, is ISO 13485:2016-certified and 21 CFR 820-compliant.
2. Upfront approach to collaboration
If a molder's definition of "collaboration" is showing you the finished product, they are not interested in partnerships. A true complex injection molding partner involves you from the concept and design stage through production, asks questions, seeks your input and provides engineering touch points to balance your expectations, component requirements and manufacturability. Along with collaboration comes a willingness to adapt to your changing needs and invest in your success. For example, Kaysun worked with one medical manufacturer whose growing program resulted in the expansion of our capabilities because we purchased equipment to meet their needs.
3. Scientific Molding capabilities
Scientific Molding takes injection molding to a much higher level, making it ideal for complex, critical-use medical device components. To successfully apply Scientific Molding principles, an injection-molding partner must have specialized, experienced engineers on staff to monitor each phase of the process and make real-time adjustments to maintain precise repeatability. By being this finely attuned to the plastics and manufacturing process, partners with Scientific Molding capabilities virtually eliminate concerns over product failure in medical devices.
4. Deep knowledge of materials
With more than 25,000 engineered plastic materials available for manufacturing applications, an injection-molding partner must possess the plastics knowledge required to match the material to the application and the process. Performance properties like mold flow, shrinkage, rigidity and impact resistance all play key roles in successful components and are essential considerations. However, medical manufacturers also need a partner that can speak to pharmaceutical plastics and high-performance resin blends that address challenges like the need for sterile anti-microbial surfaces, high-temperature tolerance and heightened chemical resistance routinely encountered by critical-use medical devices. This ensures quality and gives you a decided competitive advantage.
5. Secondary operations
A partner that seamlessly integrates secondary operations like overmolding and assembly into the manufacturing process provides a value-add that is realized on several levels. There is the sustained consistency and reliability within the manufacture and fit of the critical-use medical device components themselves; followed by the ancillary savings in time and money from minimizing the number of vendors involved.
An injection molder that satisfies these requirements, like Kaysun, is a valuable asset. In addition to precision-molded, critical-use medical device components, you gain a forward-thinking partner that is invested in your success in the short- and long-term.
For more information on the design freedom and process efficiency offered by complex injection molding, download our whitepaper, Deisgning Plastic Parts & Products for Critical-Use Medical Applications. Just click the button below for your free copy!