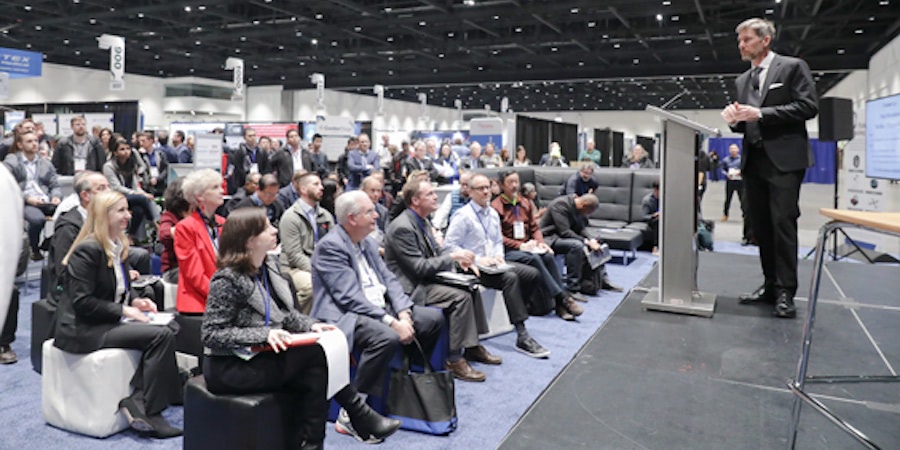 Medical Design & Manufacturing (MD&M) Minneapolis — the midwest's largest medical technology trade show — is slated for October 31-November 1, 2018 at the Minneapolis Convention Center, and it's a can't miss event for anyone involved in the design, manufacture or distribution of medical devices and components.
What attracts more than 5,000 attendees every year? In addition to prime networking and sourcing opportunities with colleagues and 500+ suppliers, MD&M Minneapolis offers three tracks of cutting-edge educational sessions that will bring you up to speed on the latest medical device trends and technologies.
In addition to a visit to Kaysun Booth #2149 for the latest on medical device design and injection molding, mark your calendar for these presentations from some of the best thought leaders in the industry:
Materials science is evolving at an exponential rate. With new medical device demands and new technologies shaping the way devices are developed, understanding newer materials becomes crucial to developing successful medtech products. This panel discussion explores the 5-10 year trends in biomaterials, medical electronics, plastics and soft materials, and how they'll ultimately affect device design and development.
Too often, medical device manufacturing budgets are exceeded because the initial design process was flawed. Design for Manufacturability (DfM) is essential in identifying potential design problems up front, making the process more efficient and avoiding costly investments of time and money into unusable medical devices. This session explores what designers need to know about the manufacturing process, DfM tips and tricks, and how to make the process more efficient to avoid negative consequences.
Can't wait for the show? Request a free DfM Part Design Review from the expert team at Kaysun. We've helped numerous medical OEMs identify and prevent part moldability issues before tooling construction — saving them time and money.
Injection molding is the most common technique of forming plastic parts, yet low scrap and reject rates coupled with high efficiencies seems to be an elusive goal.
Learn why presenter and plastics injection molding expert Suhas Kulkami believes customer returns routinely continue and why, after 150 years of injection molding, the same mistakes are still being repeated.
Since plastic is flexible, easy to use, cost-effective and familiar to engineers, it's used often. But, there are design and manufacturing challenges that must be overcome. This presentation reveals the complexities of managing plastics during design and development, factors that can impact the process from production through end use, and how to identify and work with certain plastics' unique characteristics.
Risk management is an integral part of the medical device product lifecycle. It helps medical device engineers and manufacturers ensure that the product is reliable, works as expected and causes no harm to the patients, operators or the environment and shows continued confidence that risk is acceptable after product commercialization. The main purpose of the risk management cycle is to reduce or mitigate the chances of failure in the product. This session breaks down how to define risk management framework, appropriately document design inputs and outputs, and develop post-product launch risk management/maintenance files.
There's a lot to learn about and see at MD&M Minneapolis, including the design and engineering expertise available at Kaysun Booth #2149! Until then, you can explore key factors that influence successful design and production of plastic medical parts by watching our on-demand presentation, Design Considerations for Medical Injection Molding. Click the button below to access the presentation now.