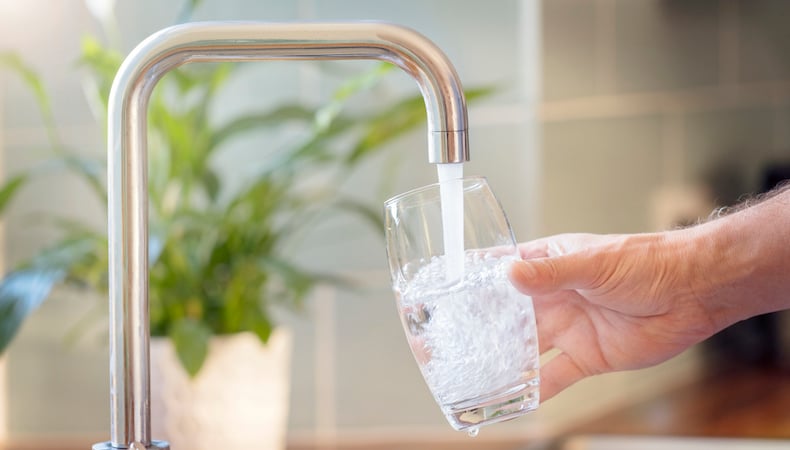 The consumer market is vast. Injection molding plays an important role in determining the type, quality, and quantity of parts that go to market in various subsets of this industry. However, not all injection molders are up to the task.
Basic personal care items and lower end components may be ideal projects for commodity injection molders. These partnerships often result in initial cost savings for OEMs, but could also present challenges in technical support and potential complications in product quality, delivery, and design protections.
The risk only increases if consumer applications of greater complexity or precision are left to commodity molders to produce. Working with custom injection molders with practical experience and expertise in custom plastic design, engineering, and materials creates confidence and value.
The Benefits of Custom Injection Molding Specificity
Many consumer markets are experiencing rapid growth in unique niches. Custom injection molders are well-suited to respond to specific needs, including:
Tightly controlled, repeatable tolerances and mechanical properties
Metal-to-plastic conversion and related lightweighting benefits
Tooling, large production volumes, and cost reduction
Production efficiencies in assembly and secondary operations
Further, custom injection molders have often streamlined key processes beneficial to consumer goods, such as:
Overmolding – continues to grow in the consumer market as soft-grip TPEs and TPUs improve the grip, feel, and perceived value of handheld devices
Two-shot molding – streamlines tooling and development as it allows for cost-efficient, simultaneous molding of the substrate and overmolding in one tool or press
Insert molding – introduces threaded inserts, compression limiters, and other features into the molded part, thereby eliminating the time and cost of secondary operations
Experience is the differentiator. Molders that know where and when to lean in on project requirements can identify elements that drive decisions:
Functional and aesthetic features that are non-negotiable
Materials, tooling, and equipment that support project form and function
Technical specifications that align with injection molding capabilities
Consumer Market Dynamics Require Injection Molder Versatility
In consumer markets, and other related industries, a partnership with an experienced custom injection molder is defined based on unique needs and expectations. For example:
Consumer packaging producers may look to custom injection molders for machinery components, housings, handles, etc.
Industrial OEMs may seek guidance on newer high-performance plastics for specific applications. Highly thermally conductive plastics are popular in production of lighter, better performing, customizable electrical housings, LED enclosures, heatsinks, and other heat removal devices. Likewise, high temperature engineering grade resins are sought after for use in gears, pumps, welding/plasma cutting equipment, and other high temperature applications requiring precision performance.
Personal care and household item manufacturers could benefit from two-shot processes regarding functional assembly of electronics, food processing equipment, recreational goods, and health and beauty aids like blow dryers and curling irons
Defense contractors may focus on creating injection molded protective gear and devices for military and public safety personnel that are stronger, lighter weight, and easier to handle through certain improvements such as overmolding
Building and construction industries may find custom injection molders invaluable in producing multi-part power tool housing and components, connectors, sensors, etc.
Undoubtedly, this brief list of examples illustrates the need for versatility in consumer markets. Injection molders must be capable, flexible, and collaborative to solve challenges and consistently add value.
Trust Kaysun for Consumer Applications
As a leading custom injection molder, Kaysun is the sought-after partner for highly complex consumer market projects. Our reputation for collaboration and quality hinges on several proven offerings:
Applied knowledge: Key roles within Kaysun are staffed by team members with decades of experience in the injection molding field, and in their specific roles. This level of in-house expertise is unrivaled by many other molders. Training is ongoing to ensure a cutting edge knowledge base and nimble responsiveness in everything from design and scientific molding through production.
Advanced technologies: Kaysun is committed to investing in the latest processing, tooling, auxiliary, and inspection equipment. This focus not only allows for seamless in-house services, it allows for timely, consistent delivery of high quality, repeatable injection molded parts — a benefit of particular importance in the dynamic, high-demand consumer market
In-house value-added services: Bringing together injection molding expertise and secondary operations capabilities under one roof is time and cost efficient for consumer OEMs, but there's more. Having one supplier responsible for a project from design through assembly means fewer hand-offs and less chance for missteps, and greater confidence in the end product.
Consumer markets are highly competitive, requiring OEMs to think and act ahead of the competition. Custom injection molding is ideal for consumer applications, especially when you are aligned with a molder with the experience, vision, and capabilities to complete highly complex projects. Evaluate your options using our tip sheet, What Type of Injection Molder Do You Need? Click the button below to download your copy now.