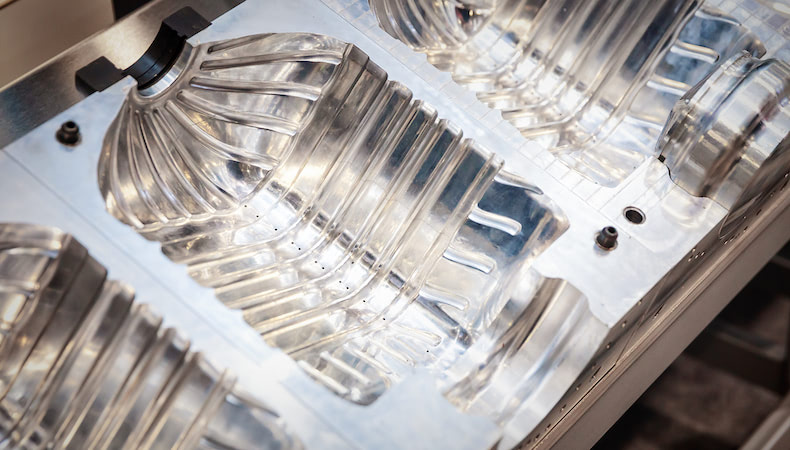 Injection-molded and blow-molded plastic parts are so common in everyday life that the two processes are sometimes seen as interchangeable.
The two can even be used in a single application: for example, a blow-molded fluid reservoir is attached to a custom injection-molded medical device. However, they serve different purposes and markets, so let the battle rage: blow molding vs injection molding.
General Uses
Blow molding is best suited for hollow, relatively rugged, and usually single-piece commodity parts such as plastic bottles, stadium seating, children's outdoor toys, traffic safety products, component housings, and carrying cases.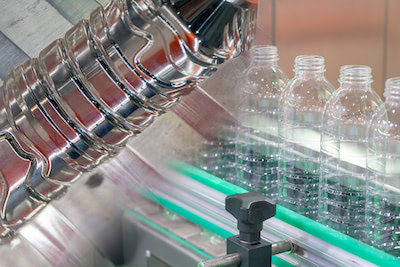 Injection molding is ideal for applications requiring intricate part geometries, tight tolerances, and precision repeatability in production. Under-the-hood automotive components, medical devices, and defense & public safety equipment generally need high-performance, highly engineered, and consistently reliable devices constructed using injection molded parts.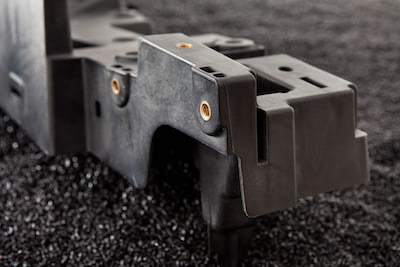 Tooling
Functionality is an important consideration when selecting the type of molding needed for a particular project; however, it isn't the only one. Tooling represents a good share of the project budget in either blow molding or injection molding, but it's a worthy investment. How the tool performs within the molding process makes a difference.
Blow molding uses air and hollow-shaped tools to create the completed product. Since the resin blown into each side of the tool forms its own wall, unique shapes can be achieved and one-piece construction completed. Secondary processes are often needed to remove excess material or to create openings. Blow molding is efficient but not necessarily highly technical.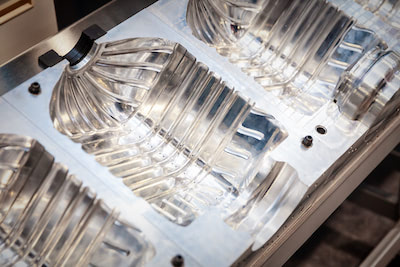 Injection molding combines the deep materials knowledge of an experienced injection molder and scientific molding to perfectly control material flow for oftentimes exceptionally small and detailed components. The precision of the tooling is critical, so elements such as wall thickness and tight tolerances are maintained to margins as little as +/- .001" and parts work flawlessly on their own and with others for consistent, no-fail performance.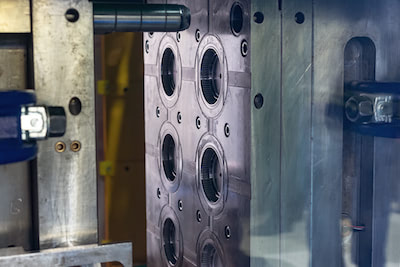 Molder Capabilities
The needs of a project dictate the molding process used and, by extension, the type of molding partner required to successfully complete the job.
Blow molding is ideal for single-piece, low-tech products. A blow molder must be proficient to prevent poor welds, blowouts, and other common blow molding obstacles, but the process itself and the components it produces are not overly complicated. OEMs often feel comfortable using blow molders with which they don't have an extensive history or those located overseas since the need for close supervision and the risk presented by potential defects are relatively low.
Injection molding is the solution for OEMs needing high-performance, highly reliable plastic components and devices developed under advanced processes including scientific molding and Design for Manufacturability (DfM) to optimize all facets of production. Engineering support, guidance in materials selection, comprehensive testing and clear ongoing communication are necessary and prioritized to ensure accuracy and quality, which underscores the need for OEMs to partner with an injection molder that is accessible and experienced.
Blow molding vs injection molding. They each have their places and purposes in nearly any industry. But, the more complex the need, the better suited it is for injection molding. Before you decide on a molding method and an injection molding partner to help you with an existing or upcoming project, click the button below to learn more about the essentials of custom plastic injection molding.