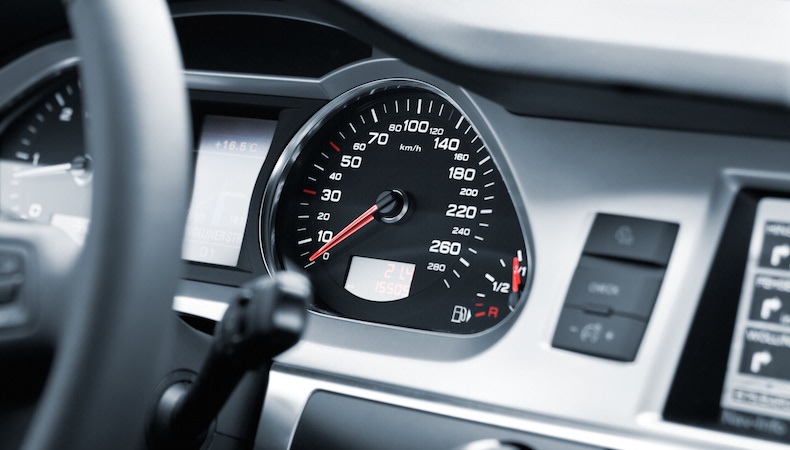 With the rise of electric vehicles, new technologies, and tougher fuel standards, the automotive industry is booming these days, and so is the plastics industry. With manufacturers looking to make lighter, less expensive components, while also installing new electronics and their housings, there have been numerous innovations involving plastic automotive parts and designs in 2017, and there are even more on the horizon.
At Kaysun, we understand the importance these emerging trends will have on vehicles now and in the future, and hope to provide valuable information you can use to tap into these innovations. Here are four major plastic automotive trends you should keep an eye on:
"Infotainment" Trends
While the performance specs of a car will always be important to a buyer, lately, more buyers have been caring less about a car's performance, and more about the convenient "infotainment" systems it comes with. Infotainment systems, like a touch screen dashboard navigation system and satellite radio, help today's drivers stay connected and entertained on the road — and help manufacturers set their vehicles apart from others with fewer features. Today, it's easier for consumers to find comparable vehicles performance-wise, but having the latest and greatest tech features can be the deal breaker for consumers on the fence between vehicles.
Lower Cost of Carbon Fiber
Due to carbon fiber's high cost in the past, it was typically reserved for luxury and custom vehicles. But today, because some companies are offering carbon fiber that's now 50% cheaper than before, you can expect more manufacturers to take advantage of this strong, lightweight material. You might need to dedicate more time to R&D for your carbon fiber automotive parts, but it can pay off big time in the long run.
Lightweighting for Fuel Efficiency
Despite talk of potentially reducing the tax rate companies would have to pay for missing the CAFE standards, if manufacturers plan on meeting the CAFE standards by 2025, one popular way to improve fuel efficiency is by lightweighting with plastic parts. It's estimated that the average vehicle needs to lose 400 lbs. (or about 10% of its weight) in order to have a chance at meeting the proposed EPA emission standards of 54.5 mpg. With today's new polymers, you can significantly reduce the weight of your vehicle without compromising performance or safety, while also using it to improve your aesthetics and aerodynamics.
Part Consolidation
As today's parts and designs become more complex, it's crucial that companies can rely on a small number of OEMs that know their specific needs and designs. There's a significant advantage to having many parts sourced from the same supplier: by doing so, you can start to streamline the manufacturing operations and processes, cut costs, and quickly identify and mitigate any hold ups or problems with the design.
Likewise, when it comes to consolidation, plastics and polymers have given today's automotive manufacturers the ability to consolidate several individual parts into one complete design. This helps save valuable time during assembly, while also typically reducing weight and lowering costs.

Source:American Chemistry Council | Plastics Division
With plastic playing a key role in helping create today's lightweight, fuel efficient vehicles, it's crucial that today's auto manufacturers partner with an injection molder who specializes in complex automotive parts and understands the latest industry regulations and standards. They can help you implement the latest trends, while also improving the quality of your parts, optimizing the process, and reducing production time and costs.
To learn more about how partnering with an experienced injection molder can help you with your design, engineering and materials challenges, download our short case studies packet, Automotive Injection Molding Part Histories: 3 Proven Solutions to Complex Industry Challenges.