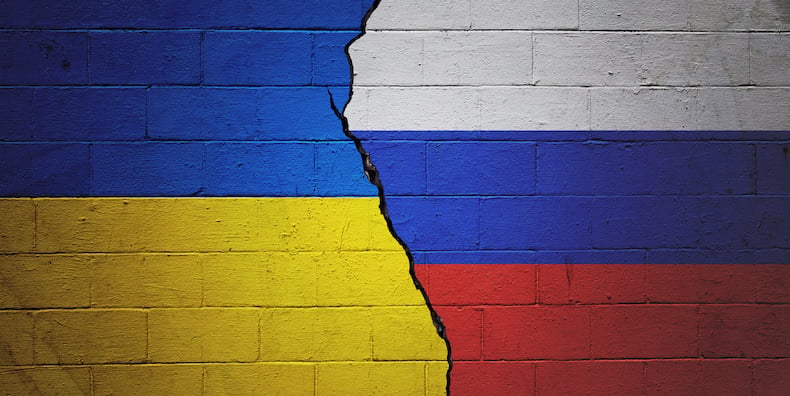 In February, 2021, the plastics industry was devastated by a freak winter storm that laid waste to Texas power grids and 80% of U.S. resin production.1 As though the widespread after effects of the natural disaster weren't enough for the plastics industry to handle, substantial polypropylene (PP) and polyethylene (PE) price hikes and a 30% diminishment of production capacity added to the burden.1
In the year since, prices remained volatile and sluggish supply chain logistics kept materials from timely distribution; yet, there seemed to be an undercurrent of optimism in the industry. PP and PE production capacity was on the upswing despite shipping woes. Resin prices were leveling off, if not slightly receding.2 The global resin shortage was presumably reaching a tipping point.
Unfortunately, the optimism was short-lived. Russia invaded Ukraine on February 24, 2022. Its impact waylaid the market's potential recovery and further complicated ongoing industry challenges.
Sanctions Against Russia Partially Determine Plastics Pricing
The war's outbreak met with severe economic sanctions, including the U.S. ban of oil imports from Russia. Crude oil prices quickly exceeded $100 per barrel, which signaled a rise in resin pricing.2
PE suppliers increased per-pound prices by 4 cents in March, and anticipate another 6-cent increase pending for Q2 of 2022. Likewise, PP suppliers have implemented a per-pound increase of anywhere from 8 to 10 cents with another 4 cent increase possible Q2 2022.3
China, Omicron, and Their Impact on the Plastics Shortage
In 2020, Russia had boosted its PE and PP production capacity and resin exports over the ensuing years. While war-related sanctions hampered current export efforts, the prevailing logic was Russia would focus on its relationship with China for two primary reasons: First, China did not impose sanctions against Russia and, second, more than half of Russia's high-density PE exports went to China in 2021.2
However, COVID-19 had other plans. The Omicron variant of the virus has paralyzed China. Huge swaths of the country are in lockdown in an effort to curtail the spread. Travel is prohibited between cities, production lines have shut down, and group gathering spaces like malls are closed.2 It all points to import/export restrictions on resins and lesser need for crude oil — foiling Russia's ability to strategically rely on China, and contributing to the rising costs and turmoil of the plastics shortage.
Pallet Production Shutdowns Further Complicate Shipping Dilemmas
The Russia-Ukraine war also influences how — and how quickly — resin supplies may be shipped to other countries. Ukraine is a major producer of wooden pallets, supplying some 15 million pallets to Europe in 2021 alone.2
The war-related pallet production stoppage in Ukraine leaves those dependent on the end product in a lurch. Limited pallet availability drives up cost in the face of high demand, especially as upstream resin inventories build.3
Supply chain disruption continues to clog shipping channels, resulting in large surpluses of plastics being warehoused on pallets to await export. Increased pallet costs only add to already astronomical shipping costs, and resin producers are feeling the pressure.3
Given the many challenges yet to be resolved in the market, surplus resin inventories do not indicate an end to the plastics shortage. The shifting market climate suggests OEMs need to exercise due diligence in supply chain mapping and supplier selection.
Discretion is especially important when it comes to partnering with a custom injection molder with resins expertise. Learn how to find and leverage this key relationship using our Checklist: OEM-Molder Strategies for the Resin Shortage. Click the button below to download your copy now.

SOURCES
1PlasticsToday, Plastic Possibilities: Resin Production Meets the Perfect Storm, April 12, 2021
2Plastics Today, Rising Resin Costs, Ukraine, and a Twist Ending, Courtesy of the Supply Chain, March 18, 2022
3Plastics Today, Resin Report: Prices Remain High, Despite Packed Warehouses and Few Export Opportunities for Producers, March 30, 2022