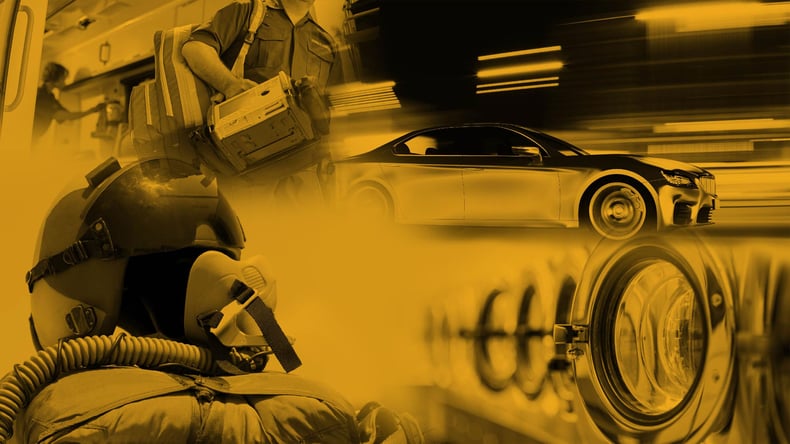 As technologies and expectations surrounding complex applications continue to advance, OEMs are seeking deeper and more versatile relationships with custom injection molders. Often, part of the vetting process involves verification that the injection molder holds industry-specific certifications.
MedAccred and NADCAP
In the medical industry, for example, MedAccred accreditation signifies excellence in medical device production and quality standards. The MedAccred program is rigorous, the critical process manufacturing operational requirements are stringent, and only a select few injection molders — most recently Kaysun — qualify for the MedAccred designation.
Drawing a parallel to MedAccred in another industry, aerospace and military OEMs may seek injection molders with the National Aerospace and Defense Contractors Accreditation Program (NADCAP) certification. NADCAP accreditation demonstrates that injection molders and other organizations doing business with the aerospace industry are experts in a narrowly defined group of processes: chemical processing, coatings, conventional machining, heat treating, nondestructive testing, welding, etc. Like MedAccred, NADCAP accreditation is difficult to obtain and denotes an elite caliber of injection molder.
Every OEM Benefits from Specialized Accreditation
Since MedAccred and NADCAP are so closely aligned with particular industries, OEMs outside of those markets may be inclined to overlook or undervalue the significance of the accreditations. However, the overriding theme of a custom injection molder's operational excellence and manufacturing process mastery is universally beneficial.
Kaysun Operations Director Bob Reeves explains:
"The MedAccred accreditation process really helps Kaysun improve overall as a supplier and provide exceptional service to all of our customers, not just the medical market. We have a culture of continuous improvement, so having a MedAccred or other auditor at our facility is a welcome opportunity to have fresh eyes on our processes. They may see new opportunities for us to do things even better, and that's advantageous across the board."
As a recipient of MedAccred accreditation, Kaysun holds itself to a higher standard of injection molding — evidenced by the consistent high-quality outcomes we achieve for our customers, regardless of industry or application complexity. Our focus on superior process efficiencies and effectiveness starts with the basics, as covered in our ebook Custom Plastic Injection Molding Essentials. Click the button below to access your copy of this valuable resource now!