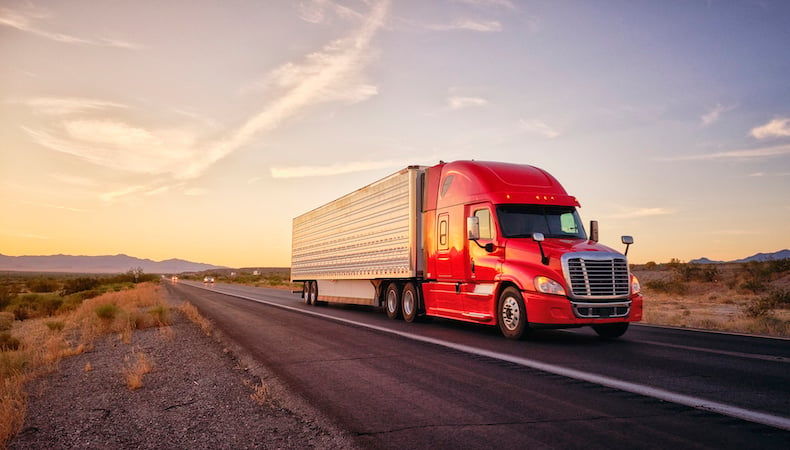 Lower material costs. Lower wage costs. A profitable final product price point. There are many reasons why offshore production has been attractive to manufacturers. Then, 2020 happened.
The escalation of the pandemic and global trade tensions exposed inherent risk by disrupting the once-comfortable global manufacturing and supply chain dynamic. Today, concerns still persist regarding supply chain challenges and slow movement through ports. As manufacturers take firmer control of the global supply chain and invest in more local production, they're enjoying the benefits of "Made In America" manufacturing solutions.
Manufacturing & Supply Chain Stability
With a growth rate of 38% year-over-year, reshoring of U.S. manufacturing is nearly skyrocketing, according to the Reshoring Initiative.1 Yes, that institution may be a bit biased (their mission statement is "to bring good, well-paying manufacturing jobs back to the United States"), but the fact remains that reshoring is surging.
By reshoring — or even "nearshoring" (conducting operations in a country close to the U.S.) — manufacturers have better control of their supply chains, particularly procuring and managing the raw materials needed for fabricated products, such as injection-molded applications.
The supply chain stability granted by minimizing disruptions and controlling costs, turnaround time, and product quality is a powerful argument for aligning with U.S. partners. Despite the benefits, persuading manufacturers that make purchase decisions based solely on the bottom line (versus Total Cost of Ownership, or TCO) isn't necessarily the slam-dunk argument it appears to be.
Reshoring in Action in 2023
Current supply chain challenges go beyond the recent global pandemic, with delays now being caused by regional conflicts/wars and ongoing environmental events/natural disasters.
Take the Russia-Ukraine war, for example. Supply chain disruptions have increased freight charges, the price of several commodities has spiked, and energy costs have skyrocketed, especially in Europe where resin factories (along with the entire continent) are facing rolling energy outages this winter.
In China, the seven-day New Year holiday — and annual factory shutdown — that recently occurred will likely hit harder and be felt longer this year due to rising COVID-19 cases. Updated protocols (the lifting of restrictions and mandated lockdowns) could disrupt manufacturing for a month or more. And that's just one, expected, shutdown. There is much more speculation regarding China's manufacturing as we move further into 2023.
It's easy to see why the pride and appeal of America-based suppliers is prompting manufacturers to rethink their supply chains. Late in 2022, in fact, tech giant Apple announced that it's accelerating the expansion of its iPhone manufacturing outside of China, while its CEO, Tim Cook, stated the company's support of a new $40 billion semiconductor chip production plant in Arizona.2
"Made in the U.S.A." Makes a Difference
The headlines around reshoring often center around job creation. Certainly, the influx of reshoring activity has a direct impact on American jobs and, by extension, the U.S. economy. However, manufacturers are wise to take an even broader view of what Made In America could mean to profitable manufacturing and supply chain structuring.
Back to the Reshoring Institute. According to their survey, there are three ways American-made manufacturing offsets the typically higher costs of reshored production:
Americans are willing to pay 20-25% more for American-made products; a small number is willing to spend an additional 50% for American-made goods3
Nearly half of American customers perceive products manufactured in America as having better quality than those produced in other countries3
"Made in the U.S.A." information on product labels sway choices for about 60% of Americans3
It's important to note that claiming "Made in the U.S.A." status for products is not an arbitrary process. The Federal Trade Commission (FTC) has stringent requirements and compliance standards that prevent deception and unfairness in the marketplace. This makes working with reputable injection molding suppliers that are committed to producing American-made parts and components just that much more crucial.
When injection molding is based overseas, primarily to lower costs, some factors are missed that have a big impact on the total cost of ownership (TCO). Explore them in our infographic: Offshoring v. Reshoring: Lowest Cost, Best Cost, and Total Cost of Ownership, a handy side-by-side comparison. Get your copy by clicking the button below.

SOURCES
1 Plastics Today, Reshoring Has Banner Year, Dec 22, 2021
2 CNBC, TSMC to up Arizona investment to $40 billion with second semiconductor chip plant, Dec. 5, 2022
3 Reshoring Institute, Made in USA Survey | Reshoring Institute, 2020