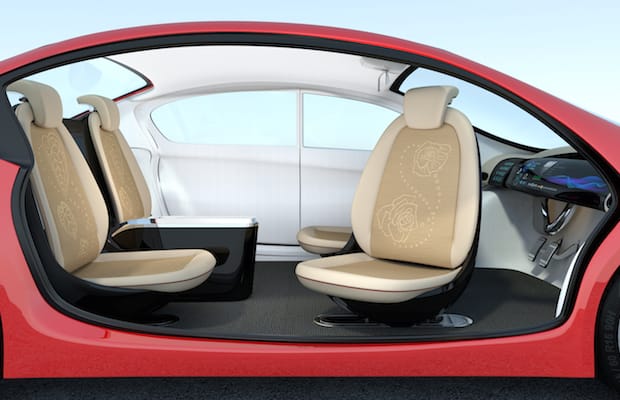 The automotive industry is experiencing rapid advancements, some of which have been brought about by federal regulations and others as a result of manufacturers leveraging opportunities presented by new materials and technologies.
Complex injection-molded automotive components are helping automotive manufacturers expand the quality, innovation and performance of their products in four key areas:
Technology
As technology progresses, OEMs are increasingly redefining themselves as mobility providers instead of vehicle makers. The Internet of Things (IoT) is quickly making drivers nearly obsolete. Self-driving cars aside, the IoT has radically changed the automotive industry by introducing sophisticated diagnostics, monitoring devices, sensors and entertainment features. The compact spaces in which these technologies must fit require materials that can be formed with tight tolerances, plus provide strength and flexibility. Injection-molded plastic components give engineers options for incorporating various IoT-inspired equipment without major design interruption or electronics interference.
Lightweighting
Plastic components continue to play a pivotal role in building lighter vehicles, especially as manufacturers find new applications for them. Recently, the Green Car Congress reported that exploration is underway regarding the viability of using components made from structural plastic composites in transmissions. Potential exists for shafts, casings and hydraulic cylinders to be made from plastic that, if fully implemented, could reduce passenger vehicle weights anywhere from 25 to 40%. Similarly, Maxion Wheels and ThyssenKrupp Carbon Components have partnered to develop hybrid wheels comprised of a carbon fiber reinforced plastic (CFRP) rims and liquid-forged aluminum discs that weigh 40% less than conventional all-aluminum wheels.
Recycling
With an estimated 770 pounds of plastic being used in a typical car by 2020, end-of-life vehicle recycling is no longer a metals-only proposition. The Society of the Plastics Industry Inc. (SPI) has undertaken an initiative to promote automobile plastics recycling, and major vehicle brands are on-board. Ford, for example, is studying the viability of using corn-based plastics and other biodegradable materials to increase recyclability and ultimately achieve zero-waste manufacturing.
Safety
In addition to the strength and performance qualities advanced resins provide, injection-molded plastic components make significant contributions to vehicle safety. The seamless, one-piece design of molded plastic fuel tanks greatly reduces the likelihood of rupture in a collision; virtually all headlamp lenses are made with transparent, shatter-resistant polycarbonate; and plastic components can reduce the weight of a vehicle above its center of gravity, thereby increasing rollover resistance.
Complex injection-molded plastic components are integral to continued success in automotive performance and innovation. To learn more about plastics' role in automotive applications read our latest ebook, Converting Metal Automotive Components to Plastic: A Manufacturer's Guide. Click the button below to download your free copy of this helpful guide!