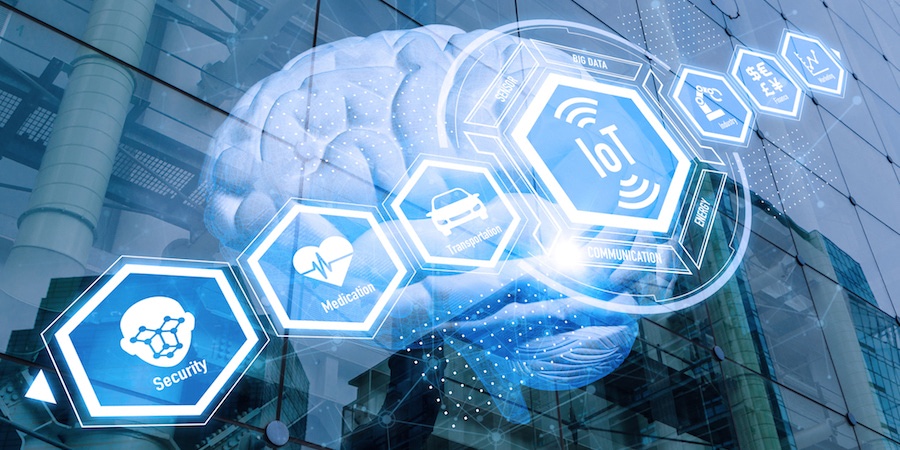 Thousands of medical industry professionals, thought leaders and suppliers met in Minnesota October 31-November 1 at Medical Design & Manufacturing (MD&M) Minneapolis 2018 — the midwest's largest medical technology trade show.
As both an exhibitor and guest at MD&M, the Kaysun team learned a lot about what's currently happening and evolving in the medical industry. Here are three of the most talked-about trends:
1. Artificial Intelligence and Automation
Artificial intelligence (AI) has gained considerable ground in the medical industry — on course for annual compound growth of up to 40% through 2021. A lot of attention is being paid to how AI may significantly improve healthcare diagnostics and outcomes while simultaneously cutting treatment costs.
AI and AI-powered technologies are also stretching into automation to improve the processes that support the medical industry. Articulating robots and cobots are increasingly being used by manufacturers and suppliers to help produce, assemble and package medical devices and components quickly and accurately, helping reduce costs and the risk of potential error.
2. Sensor Size Reduction in Wearable Technologies
The medical industry continues to lean into using wearable devices, especially as healthcare is shifting from clinics and hospitals to in-home care and smaller, non-traditional facilities. Portability, ease of use, data accuracy and comfort continue to be top priorities in digital health monitoring systems and some devices used in the field.
As wearables evolved, sensor size and monitoring system requirements often made using the technologies cumbersome and data-gathering unreliable. In response, medical OEMs are introducing miniature circuits and microcontroller functionality along with improved front-end electronics and wireless data transmission. This scaledown has also allowed medical OEMs to work with suppliers such as complex injection molders to streamline device design for better fit and wear without compromising critical functionality.
3. Enhanced Security of Digital Identities
With the migration to remote patient monitoring and diagnostics, the medical data gathered and patients' identities must be protected. Likewise, this information must also be accessible to care providers and external practitioners with patient consent. Even patients themselves have rights and responsibilities around accessing their records. It's a multifaceted issue the medical industry continues to confront, especially as the Internet of Things (IoT) broadens capabilities, and tools are being developed to address these challenges.
While solutions continue to be sought within the industry, medical OEMs may have a workable alternative for enhancing digital security. Electromagnetic Interference (EMI) can wreak havoc on wireless communication — like that from medical monitoring devices. However, shielding devices and sensitive data from unwanted intrusion is possible by using conductive or magnetic materials to surround electronics and reduce the electromagnetic field to block interfering electromagnetic frequencies.
EMI shielding has been proven successful in a variety of military applications, and translating it to medical devices at a nuanced level requires a deep knowledge of plastics, compounds and coatings. That's where working with an experienced complex injection molder proves valuable to medical OEMs. The molder's expertise and input can guide materials selection that can be practically and beneficially used in wireless medical devices and monitoring equipment to counter EMI.
Events like MD&M Minneapolis showcase how quickly the medical industry is progressing, and some medical OEMs are left scrambling to find the best injection molders for their projects. Our eBook, The Ultimate Guide to Medical Parts Manufacturer Selection, highlights key areas of expertise the best injection molders will provide and offers tips on how to rank your options to find the ideal fit. Click the button below to access your copy now.