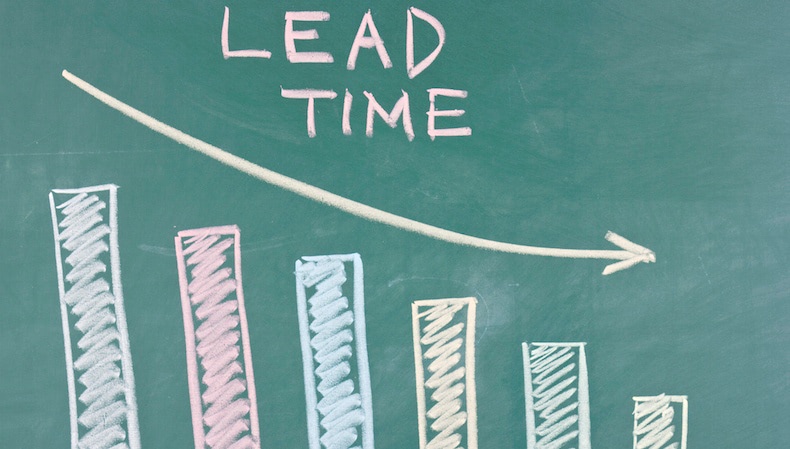 There isn't a whole lot that injection molders can do to speed up how long it takes to receive hard tooling. While they wait, however, they can take a number of key steps to streamline the product development process, up to and following the completion of the actual injection mold—saving up to a week or longer in lead time.
Prior to the release of the tool, engineers use predictive analysis tools such as mold flow, shrinkage and warpage analysis, and finite element analysis (FEA) to confirm tool design, gate size, gate type, and gate locations.Moldflow is especially helpful for determining gate locations, material flow characteristics, and potential weak points from knit lines. Integrating moldflow results into an FEA analysis is also an important step that is often overlooked. This allows us to interpret the results, maximizing the efficiency of the process. All this engineering work on part design and tool design is done early on, before the tool is received, which greatly reduces the number of trials and the amount of tool modification that are often needed after the tool has been manufactured.
Tooling Production
After the tool is received, Kaysun streamlines the steps involved in bringing the tool into production. With input from the customer, we determine which dimensions are critical and which dimensions need to remain "steel safe." The tool is sampled using scientific molding techniques, which are essential for verifying function and starting the process development phase.
Engineers often review pressure curves, which basically show what is happening inside the tool. Pressure data is important for identifying key stages in the process and the progress of the cavity fill. Scientific molding techniques are used to identify gate freeze off (solidification time), an important point in the process that can be used to predict shrink and warp.
Using the abundance of data acquired through scientific molding, engineers can devise a production process that reduces cycle times to the lowest possible level without compromising the process or creating any unnecessary stresses. Once the production process is optimized, internal capability studies are completed to determine which dimensions need to be brought into specification. These are often mission-critical to key functional areas of the part, such as O-ring grooves or other sealing surfaces. Most parts interface with a mating part; these important mating features can also be left steel-safe if needed.
The Benefits of In-House Tooling
Kaysun's in-house tool room is a vital asset for speeding up the production process. This fully-equipped tool shop has all the machinery needed to build a tool from scratch (in fact, we previously built tools for other molders). Most injection molders send their tools out for dimensional adjustments; as a result, it can take days or even a week or longer to get the tool back and sampled. At Kaysun, the tool can be pulled and the dimensions adjusted in-house in the tool shop. This internal tooling capability is especially useful when using tools sourced from off-shore.
In the end, no single function has an overwhelming impact when it comes to reducing lead times; however, an integrated approach to part design and tool design that maximizes efficiency in multiple ways can save up to a week or more in the product development process.
Learn more about how scientific molding affects product development lead time with an in depth look at the process and its many benefits in our Scientific Molding: A Manufacturer's Guide whitepaper.