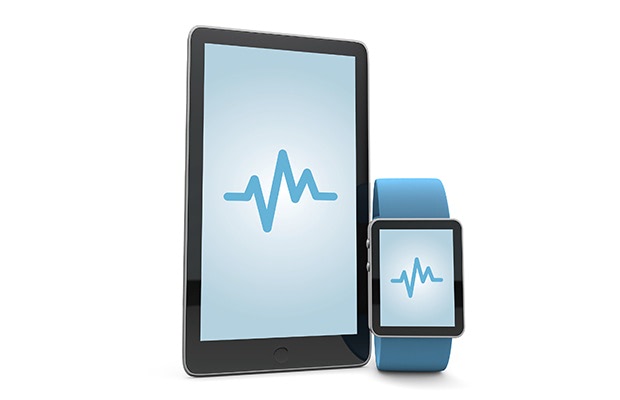 The Internet of Things (IoT) – everyday objects having network connectivity for sending and receiving data – is being adopted by a number of industries, including healthcare.
Integrating IoT technology into medical devices is a true value-add. Full IoT connectivity increases data reliability that, in turn, positively impacts scalability of care. The uptick in service quality and effectiveness is a boon for the elderly and patients with chronic conditions or a need for around the clock supervision.
While data security issues and Health Insurance Portability and Accountability Act (HIPAA) privacy concerns are currently being debated in legal venues regarding IoT, the healthcare industry is not shying away from embracing these technologies or the data and reliability they provide.
Not surprisingly, the impact IoT is having on healthcare extends to medical device manufacturers. IoT-enabled "smart equipment" is in high demand from hospitals and providers. Manufacturers have to bring effective solutions to market quickly to not only meet this demand, but to stay ahead of the competition. Plastics and injection-molded medical devices are allowing manufacturers to do both.
Plastics and Medical Device Design
According to the National Healthcare Safety Network at the Center for Disease Control (CDC), on any given day, approximately one in 25 U.S. patients contracts at least one infection during the course of their hospital care. That sobering statistic, among others, is driving the demand for more single-use instruments. Combine that with steady growth in the in-home medical device sector, and the use of plastics aligns well with healthcare industry needs.
Telemedicine: In-Home and In-Hospital
Injection molded plastic medical devices and components play key roles in IoT-enabled "telemedicine," that is, medical professionals' remote monitoring of patients' vital statistics and wellbeing through video and audio streaming.
Wearable or portable medical devices relieve patients receiving in-home care from having to frequently collect personal data, like blood pressure or blood sugar levels. Some smart equipment can even be programmed to send notifications to a doctor or family member in the event of an emergency, which provides further patient peace of mind.
In hospital settings, IoT-enabled devices like bed sensors or infusion pumps may trigger medicine ordering or send alerts and notifications to caregivers. "Connected rooms" may also be outfitted with smart consoles so patients can track their treatment progress or reach out to clinicians.
Hospitals also often incorporate IoT technology into a larger Radio Frequency Identification (RFID) and Near Field Communication (NFC) frameworks for improved data reliability and efficiencies in:
Smart equipment programming and software upgrades
Managing smart equipment locations, maintenance schedules and availability
Collecting real-time patient data for physician review and analysis
IoT and Medical Device Manufacturability
Thinking beyond the end user to the practicalities of IoT for manufacturing, there is a considerable upside. Remote production line monitoring, predictive maintenance, failure mitigation and safety control are applications manufacturers could implement internally with IoT technologies; and, with proper configuration, IoT may allow for remote device servicing and upgrades without visiting customer locations – a considerable product differentiator and competitive advantage.
The future is now with the Internet of Things. How you choose to pair IoT technologies with the design freedom and process efficiency of complex injection molding could set your medical devices – and your brand – apart from other manufacturers.
Download our whitepaper, Complex Injection Molding for Competitive Advantage in Medical Device Manufacturing, to discover how complex injection molding impacts part design, mold design, materials selection and process control. Get your free copy by clicking the button below.