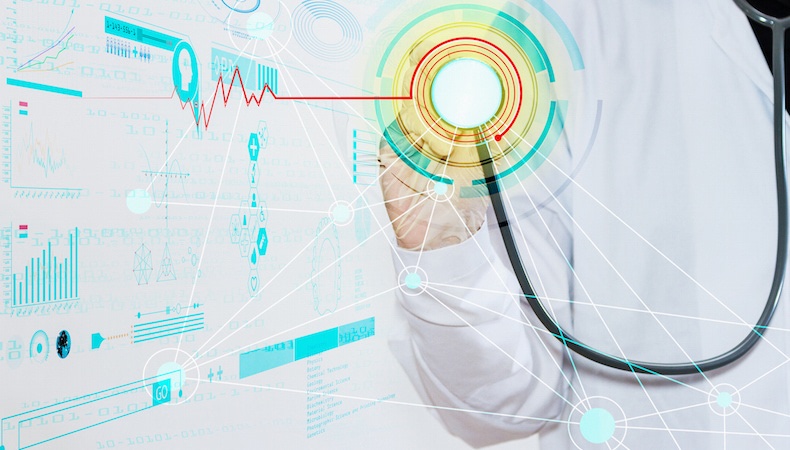 Baby Boomers personify the dilemma of caring for an aging America. Those born between 1946 and 1964 will reach retirement age by the year 2029, and the number of Americans 65 or older will climb to more than 71 million — a projected 73% increase, according to U.S. Census Bureau statistics.
Societally, the greatest impact of this major demographic shift will be felt in the healthcare industry. Hospitals and care facilities already facing staffing shortages will have an even greater need for workers, and space and equipment constraints will further complicate on-site medical care or continuous patient monitoring.
In response to the anticipated need for viable alternatives, and in an attempt to contain costs, a number of healthcare industry initiatives have been undertaken surrounding remote patient monitoring (RPM).
How RPM is impacting healthcare
As the name suggests, RPM uses technologies to monitor certain medical conditions away from a healthcare facility (such as in a patient's home) and report real-time data back to physicians' offices daily using telehealth software for interpretation, management and medical intervention, if needed.
Current medical device trends reflect how RPM is already being successfully used. In fact, many durable injection-molded plastic components are part of remote patient monitoring devices, such as meters, monitors and pumps. These devices are already considered mainstream for in-home management of diabetes, high blood pressure, and some cardiac, breathing and sleep issues. These RPM advancements are undoubtedly driving part of $700 billion savings the Federal Communications Commission (FCC) is predicting to be directly attributable to medical devices and software over the next two decades; however, medical manufacturers are leveraging the value of RPM cross-functionality for even greater patient and industry impact.
"Smart" hospitals (like the Cleveland Clinic) are taking a "bunker" approach to remote patient monitoring systems. A dedicated room is outfitted with equipment reporting vital signs of patients not only in their on-site intensive care units, but throughout their region of care. Specialists tend the data and dispatch care accordingly.
On a more granular level of patient care, hospitals are employing technologies that improve patient comfort while simultaneously driving down facility costs. "Smart" hospital beds, for example, are capable of automatically, gently turning patients every few hours to prevent bed sores. Further, these beds can sense patient positioning and alert clinicians if it could be causing discomfort or interfering with the transmission of data to the hospital's electronic medical record (EMR).
How RPM impacts medical device manufacturers
The sophistication of RPM technologies requires that medical device and equipment manufacturers carefully select and partner with an experienced complex injection molder, like Kaysun, that is committed to the project from design through the production of RPM components and devices. By partnering with a molder's plastics engineers, manufacturers' new product development teams can ensure their injection molded plastic components are optimized for reliability and meet stringent qualification standards of ISO 13485 and other FDA requirements.
For more on how injection molders contribute to the success of medical devices and applications, download Preventing and Solving Common Molding Defects. Click the button below to get your free copy.