Supervisor 3rd Shift
We have an opportunity for a Supervisor on 3rd shift to direct and coordinate all manufacturing activities (as assigned), directly supervising all team leaders and press operators assigned to 3rd shift.
Primary responsibilities include the following:
Directly supervises team leaders and approximately 30 shift employees in the production department.
Carries out supervisory responsibilities in accordance with established policies and applicable law, including interviewing, hiring, and training employees; planning, assigning, and directing work; appraising performance; rewarding and disciplining employees; and addressing and resolving problems. Coordinates all shift activities.
Works additional hours as needed to support shift activities and other periodic off-shift coverage, may include weekends.
Oversees all production activities and shift personnel to ensure efficient operations.
Through the team leaders and directly, interprets specifications, blueprints, job orders and assigns duties.
Interfaces with Scheduling, Engineering, and others in the organization to ensure customer deadlines are met.
Establishes or adjusts workflow to meet production schedules.
Estimates, requisitions, and inspects manufacturing supplies.
Develops, recommends, and implements measures to improve production methods, increase worker efficiency, enhance equipment performance, and improve quality of product.
Develops capital equipment recommendations/justifications for machine tools and process technology to improve quality, cost, and cycle time.
Inspects and measures parts and products to ensure conformance to specifications.
Directs employees in adjusting machines and equipment to repair products which fail to meet standards.
Analyzes and resolves production problems, and assists employees in resolving work issues.
Maintains production records.
Confers with engineers, production management, programmers or others to resolve equipment problems.
Addresses concerns and communicates major issues to the Director of Operations in a timely manner.
Addresses and resolves employee relations issues as they occur.
Promotes a positive work environment.
Ensures machinery and equipment is operated in a safe and efficient manner by employees at all times.
Ensures department personnel follow established Lock-out/Tag-out procedures.
Holds regular communication meetings with shift personnel.
Serves as back up to Director of Operations, and will occasionally coordinate activities with other shift supervisors.
Supports, follows and enforces all safety policies and practices of the company.
Actively participates in and supports the company Safety Committee.
Supports and participates in the Lean Manufacturing and Continuous Improvement initiatives of the company.
Performs all other duties as assigned.
Job Requirements/Working Conditions:
Associate degree in Supervisory Management or related field required; Bachelor's degree in Business/Management or related field preferred.
Three to five years of supervisory or leadership experience in a manufacturing environment required; experience in the injection molding industry strongly preferred.
Strong verbal, written and interpersonal communication skills required. Must have the ability to effectively present information in one-on-one and small groups. Must have the ability to read and interpret documents such as safety rules, operating and maintenance instructions, and procedure manuals; as well as write routine reports and correspondence, as well as performance reviews.
Strong computer proficiency in Microsoft Office (Word/Excel/Outlook) required. Previous experience with IQMS or related manufacturing software preferred.
While performing the duties of this job the employee is frequently required to stand, walk, talk, and hear. The employee is occasionally required to sit; use hands to handle or feel; reach with hands and arms and stoop, kneel, crouch, or crawl. The employee must occasionally lift and/or move up to 25 pounds. Specific vision abilities required by this job include close vision, color vision, and depth perception. Reasonable accommodations may be made to enable individuals with disabilities to perform the essential functions.
Normal shop and office working environment exposure. While performing the duties of this job, the employee is occasionally exposed to moving mechanical parts, fumes or airborne particles and toxic or caustic chemicals. The noise level in the work environment is usually moderate.
Must be able and willing to work any shift/weekends to provide necessary support.
If you are interested in working in an environment where Optimism, Innovation and Teamwork are among our core values, then you're invited to explore this opportunity further. To apply, please submit your resume with salary requirements via email to employment@kaysun.com or by mail to Kaysun Corporation, Attn: Human Resources, 5500 West Drive Manitowoc, WI 54220
Kaysun Corporation offers a robust benefit plan which includes: health, dental and vision insurance, life insurance, short term disability, long term disability, and flexible spending for medical and dependent care expenses. In addition, Kaysun promotes wellness and provides annual health risk assessments at no charge to all employees and their spouses, offers a 75% health club membership reimbursement as well as onsite indoor and outdoor state of the art wellness facilities.
Kaysun Corporation is an equal opportunity employer.
Females, Minorities, Protected Veterans, and Individuals with Disabilities are encouraged to apply.
Watch this video for more on the advantages of working with Kaysun.
Markets We Serve
Medical
Explore how we solve critical applications in the Medical industry
Consumer & Industrial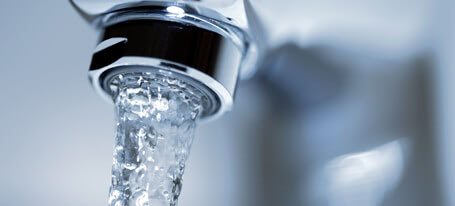 Learn how we use scientific molding for Consumer and Industrial applications
Military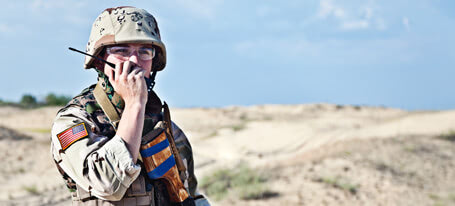 See how we meet highly demanding Military specifications
Automotive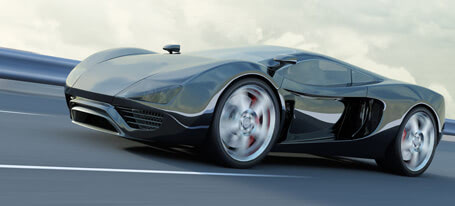 Discover how we ensure quality for critical-use Automotive applications