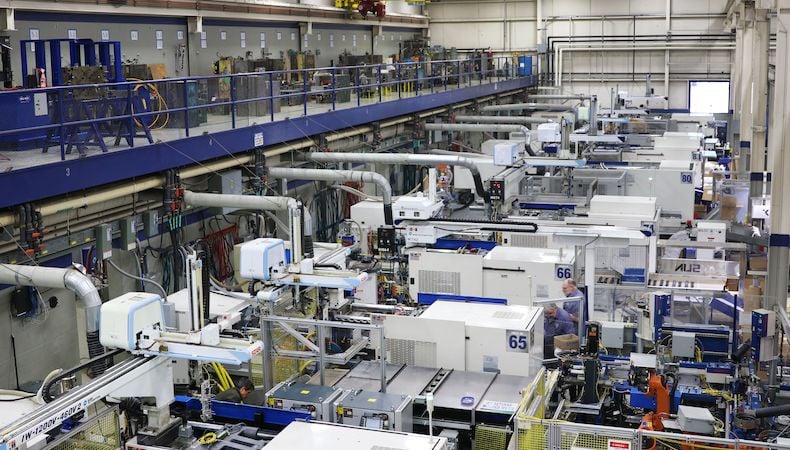 The past several weeks have seen a whirlwind of collective emotion. The impact of COVID-19 is challenging all of us to reassess our priorities, appreciate things we tend to otherwise take for granted, and do our parts to protect each other by staying safer at home.
Business and industry, too, have struggled as a result of the pandemic. Economies continue to rapidly contract, causing manufacturers to sharpen their focus on risk mitigation and cost containment. In the U.S., purchasing and supply chain professionals are making strategic decisions to source business locally/regionally and reshore production. Even though domestic manufacturing generally comes at higher costs, continuity of supply will likely outweigh purchase price variance that quickly erodes with a missed shipment and/or unplanned overseas plant shutdown resulting from COVID-19 concerns.
The advances in automation that U.S.-based manufacturing has demonstrated over the past 10 years, paired with rising costs in China, will reinvigorate domestic sourcing strategies that the U.S. hasn't seen since prior to the Great Recession. After COVID-19 subsides, returning to a China sourcing strategy may actually be more expensive, since facility auditing and quality assurance have been curtailed during the pandemic. Bringing an overseas supplier back up to speed may not prove worth it, which ultimately favors the U.S. manufacturing supply base.
The full consequences of the global health crisis are far from being determined. The uncertainty has ripple effects personally and professionally that will continue to precipitate change. But not all change is inherently negative, regardless of adverse origins. U.S. manufacturing is poised for a resurgence – and that provides hope for the future.
For more on reshoring considerations, read our latest white paper, Exploring Reshoring: Insights for Manufacturers.