LAYOUT TECHNICIAN / CMM PROGRAMMER
Kaysun Corporation, located in Manitowoc, Wisconsin, is a leader in providing highly engineered injection molded products to OEM's throughout North America and beyond. We have an opportunity for a CMM Programmer/Layout Technician to support Kaysun's metrology strategy in the development and execution of metrology measurements in the Quality department. This individual will work within a Quality team environment to achieve KOS goals. Currently this individual will generally work Monday – Friday 12:00pm – 8:30pm.
Primary responsibilities include the following:
Maintain department inspection schedule; communicates schedule status to Engineering and Quality.
Provide programming support and precision measurement services for incoming components and in-process assembly.
Work directly with internal customers to understand measurement request requirements, measure the parts, understand resulting data, and effectively communicate results.
Develop layout scheme for first article layouts and PPAP submissions.
Perform first article inspection of components as required.
Develop measurement procedures for new products and components.
Investigate new technologies and procedures for new and future products.
Transfer measurement procedures to production.
Possess knowledge of processes that may include plating, heat treatment, surface corrosion inspection, forming of metals, and the molding of plastics.
Lead and train quality technicians, team leaders and production technicians.
Develop fixtures for use on inspection equipment and standalone go, no-go gages.
Program DC-CMM and Vision Inspection equipment for production measurement
Read and interpret customer blueprints and analyze parts to specifications provided.
Coordinate and prepare PPAP packages for submission to customers. Create reports regarding inspection and testing results.
Performs preventative and routine maintenance of analytical and process equipment as required; inspect, adjust, and verify accuracy of gages and measuring instruments for conformance to specifications.
Perform routine testing in the quality control lab; maintain accurate records of analysis.
Communicate significant issues or developments identified during analysis of samples to assist in resolving internal non-conformances.
Examine defective parts to determine cause of defect and recommends changes or modifications.
Develop new test procedures to improve efficiency and accuracy.
Develop new approaches to solve problems identified during quality inspection activities.
Participate in feasibility review meetings with Engineering, Quality, Tooling and Manufacturing personnel.
Train and develop the technical skills of other personnel in the use of laboratory inspection equipment.
Work additional hours as necessary to complete tasks in accordance with deadlines.
Support and participate in the lean manufacturing and safety initiatives of the company.
Perform all other duties as assigned.
Job Requirements/Working Conditions:
A Bachelor's degree in an engineering related field preferred; Associate degree in an engineering related field plus a minimum of 2 years of experience in quality control performing metrology inspection required. In lieu of degree, an equivalent combination of education and experience may be considered.
ASQ CQI certification preferred.
Previous experience programming and operating CMM and VMM equipment is required. Prior CAD programing experience preferred.
Must have extensive knowledge of Geometric Dimensioning and Tolerancing (GD&T), lab technology, equipment, methods, and techniques.
Experience reading complex prints.
Working knowledge of Gage R&R and Process Capability required.
Ziess Calypso programing experience strongly preferred.
Strong verbal, written and interpersonal communication skills required. Must have the ability to effectively present information in one-on-one and small group situations to customers, clients, and other employees of the organization.
Strong computer proficiency in Microsoft Office (Word/Excel/Outlook) required. Previous experience with IQMS, QC Calc and Minitab preferred. Must be able to learn new software.
Must have the ability to calculate figures and amounts such as percentages, area, circumference, and volume, and the ability to apply concepts of basic algebra, geometry and trigonometry.
Strong problem solving skills are required. Must possess the ability to define problems, collect data, establish facts, and draw valid conclusions, and the ability to interpret an extensive variety of technical instructions in mathematical or diagram form and deal with several abstract and concrete variables.
Must be self-motivated and able to work independently and within a team
Must be able to work in a fast paced environment and deadlines.
Must be able to work with a high degree of accuracy and attention to detail.
While performing the duties of this job, the employee is frequently required to stand; walk and talk or hear. The employee is frequently required to sit; use hands to finger, handle, or feel; reach with hands and arms. The employee must occasionally lift and/or move up to 30 pounds. Specific vision abilities required by this job include close vision. Reasonable accommodations may be made to enable individuals with disabilities to perform the essential functions.
Normal shop and office working environment exposure. While performing the duties of this job, the employee is occasionally exposed to moving mechanical parts; the noise level in the work environment is usually moderate.
Must be able and willing to work additional shifts to provide support, when needed.
Must be able and willing to work overtime to provide necessary support as needed to support success of the business.
Must be able to travel occasionally for training and customer support as necessary.
If you are interested in working in an environment where Optimism, Innovation and Teamwork are among our core values, then you're invited to explore this opportunity further. To apply, please submit your resume with salary requirements via email to employment@kaysun.com or by mail to KAYSUN CORPORATION, Attn: Human Resources, 5500 West Drive Manitowoc, WI 54220
Kaysun Corporation offers a robust benefit plan which includes: health, dental and vision insurance, life insurance, short term disability, long term disability, and flexible spending for medical and dependent care expenses. In addition, Kaysun promotes wellness and provides annual health risk assessments at no charge to all employees and their spouses, offers a 75% health club membership reimbursement as well as an onsite state of the art wellness facility and classes.
Kaysun Corporation is an equal opportunity employer.
Females, Minorities, Protected Veterans, and Individuals with Disabilities are encouraged to apply.
Watch this video for more on the advantages of working with Kaysun.
Markets We Serve
Medical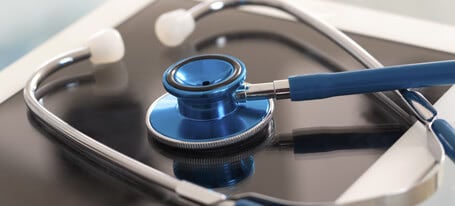 Explore how we solve critical applications in the Medical industry
Consumer & Industrial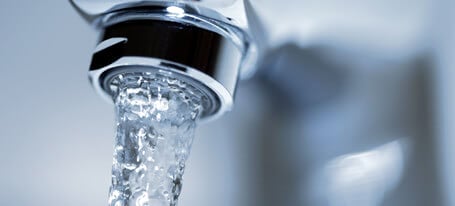 Learn how we use scientific molding for Consumer and Industrial applications
Military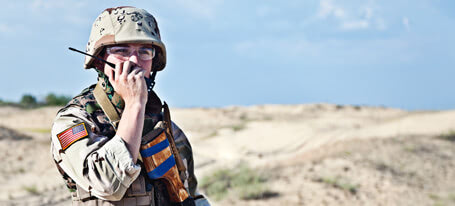 See how we meet highly demanding Military specifications
Automotive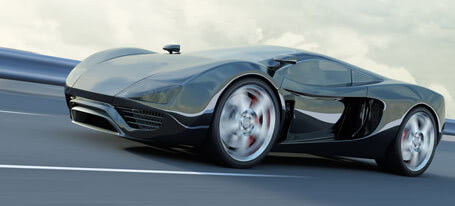 Discover how we ensure quality for critical-use Automotive applications