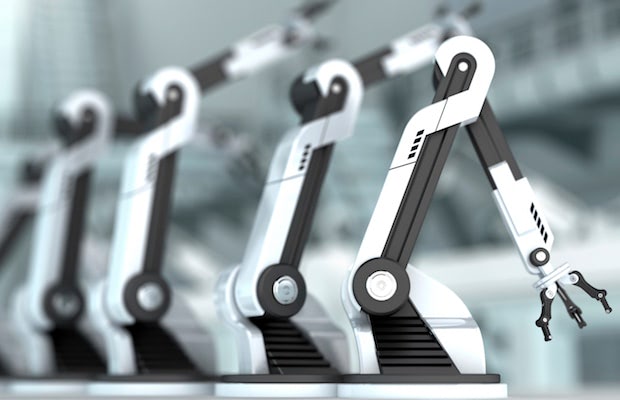 The diversity in consumer and industrial applications is vast, but offering a wide array of products that keep pace with – but don't differentiate you from – the competition doesn't necessarily translate to sustained success.
However, advancements in a number of industries are increasing interest in how plastics contribute to innovative solutions, and how experienced injection molders like Kaysun can help you get those solutions to market faster for a distinct competitive advantage.
What are plastics delivering in consumer and industrial products? Plenty. Here are a few examples of fresh approaches to applications that are, in short, making business boom and the world a better place.
Robotic Manufacturing
Environmental Friendliness
Next-Gen LED Lighting
Molded plastics are further diversifying the opportunity-rich LED lighting industry with next-generation advancements in:
Retail Applications
A retail game-changer is Milacron's revolutionary Klear Can®, the first-to-market clear plastic can that allows brand owners to provide consumers with a window into their high quality ingredients. Klear Can® is the first truly transformational innovation in the canned food preservation industry's nearly 200-year history, replacing antiquated metal cans for fruits, vegetables, soups, meats and other products.
What's on the horizon?
The 2016 International Design Excellence Awards' top winners all boast significant plastics content. They run the gamut from cutting-edge computer and communications products like keyboards, microphones and routers to practical home & bath applications like outdoor equipment and fading task lights. There's also a smattering of sports, recreation and leisure innovations including helmets and bicycles as well as entertainment products like TVs and floating record players to round out the offerings.
No doubt about it, plastics provide new opportunities for consumer and industrial applications – and new challenges for manufacturers. Experienced injection molders like Kaysun help you thoughtfully incorporate plastics and get ahead of the competition by innovating for the future.
For more on assessing injection molders for industrial or consumer new product development, download our What Type of Injection Molder Do You Need? tip sheet. Click the button below for your free copy!